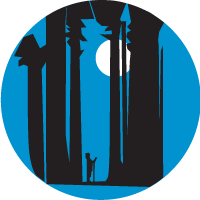 The ASQ Reliability Division Webinar Program
Here is a short set of clips highlighting the editing. Opening animation, transitions, dead air cuts, lower thirds and credits enhance the recording for later viewing. Using Vimeo permits a wide range of sharing options and control. The edited recordings are available to ASQ RD members at asq.org/reliability.
20130110Tulkoff-sample-Vimeo 720p HD from FMS Reliability Productions on Vimeo.
The slides have the ASQ RD branding for the specific series added to provide a consistent look. The most often asked question is 'may we have the slides', which posting to slideshare permits easy viewing and/or downloading. We have also found that posting the slides well in advance of the event increases registration and attendance. You can find all the posted slides on the ASQ Reliability Division Webinar page of Slideshare.
The program uses a range of communication vehicles for advertising, including MailChimp, Google Groups, social media and membership email lists. When time permits we also attempt to get placement in the ASQ society magazine and emails.
The program website contains event pages which provide title, abstract, bio and a registration link for the upcoming event. For past events the archives provide a roster of speakers and in most cases the slide set. You can see the webinar program home page and various series programs at the program webpage.
The overall program was part of my volunteer effort with the division. The experience has helped me learn how to establish a webinar program and the range of tools that enable a professional look and performance to the program. If you are interested in establishing a webinar program within or by your organization, let's talk.