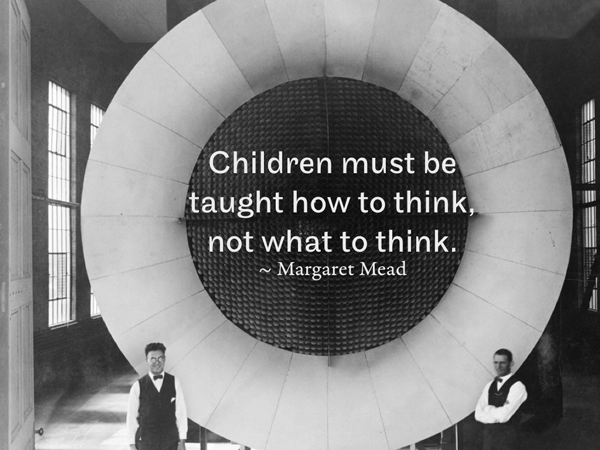 Margaret Mead, cultural anthropologist.
Image: Langley First Wind Tunnel, NASA
Reliability Quote of the Day
ISSN 2329-0099
Full Description
The honeycombed, screened center of this open-circuit air intake for Langley's first wind tunnel insured a steady, nonturbulent flow of air. Two mechanics pose near the entrance end of the actual tunnel, where air was pulled into the test section through a honeycomb arrangement to smoothen the flow.